Shivratri Significance
Shivratri is an Indian festival celebrated by Fiji Indians around the globe. It is a celebration that pays particular attention to Lord Shiva with offering of flowers, leaves of the bhel tree, incense, milk and water. In essence, Shivratri is a night devoted to Lord Shiva and is celebrated to mark the significance of overcoming darkness and ignorance. It is more of a solemn occasion than Diwali is and is usually a more meditative and self-reflective occasion. It reminds devotees the value of sacrifice through fasting and inward reflection through prayers, meditation and chanting 'Om Namah Shivaay' into the night.
Food Made During Shivratri
During the day, devotees fast and prepare for the prayer ceremony that is usually held in the evening. The fast is broken after prayers and everyone enjoys prasad (offerings) followed by a nice vegetarian meal. The favourite offering by devotees is suji ladoo which is made using semolina, ghee and milk. Halwa, kheer and fruits are also prepared during the day.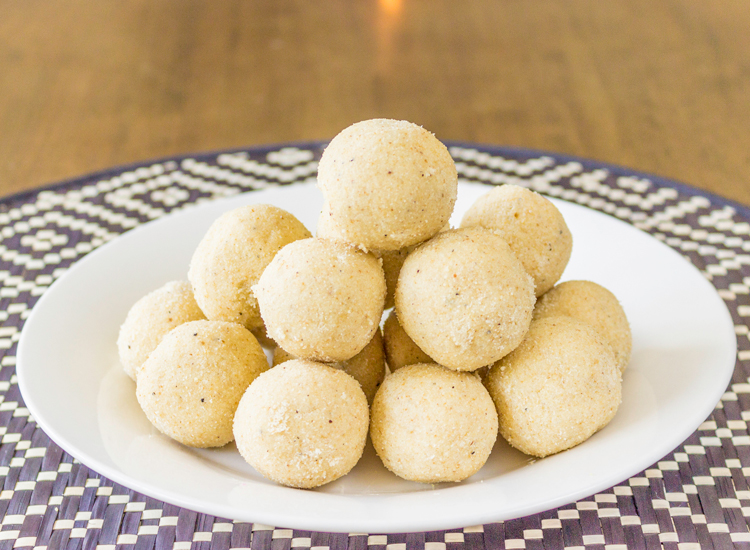 An essential sweet made during shivratri is suji ladoo. Made from semolina, ghee, flour, sugar and spices, this sweet is a must to mark the auspicious occasion. It is quick and easy to make and is a special sweet that is often offered to Lord Shiva.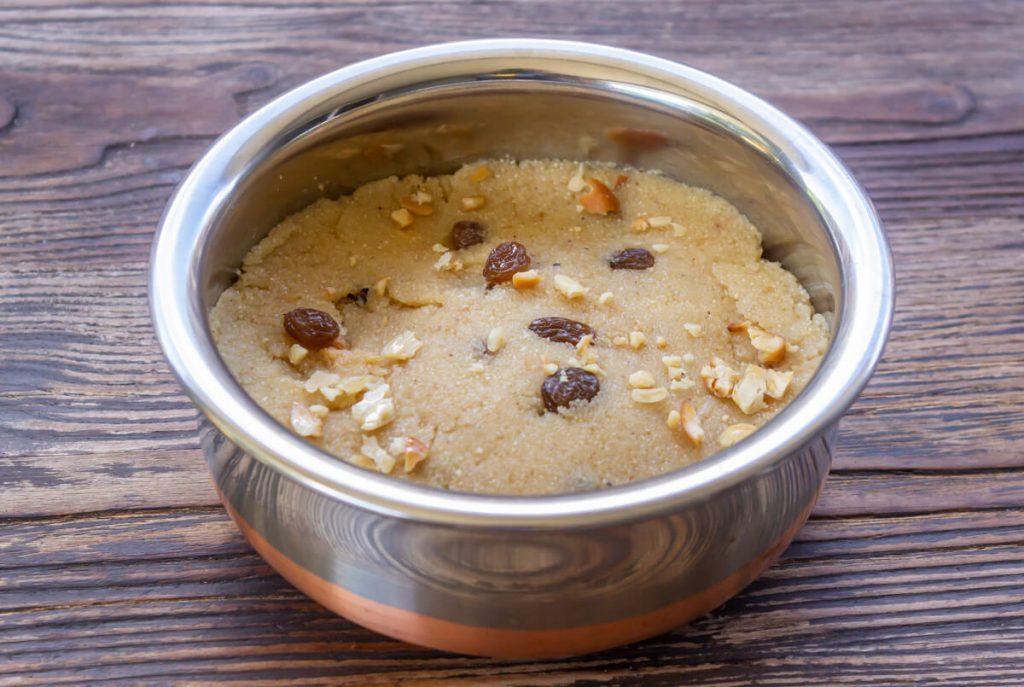 Semolina pudding with spices, nuts and dried fruit. Made as an offering during prayers.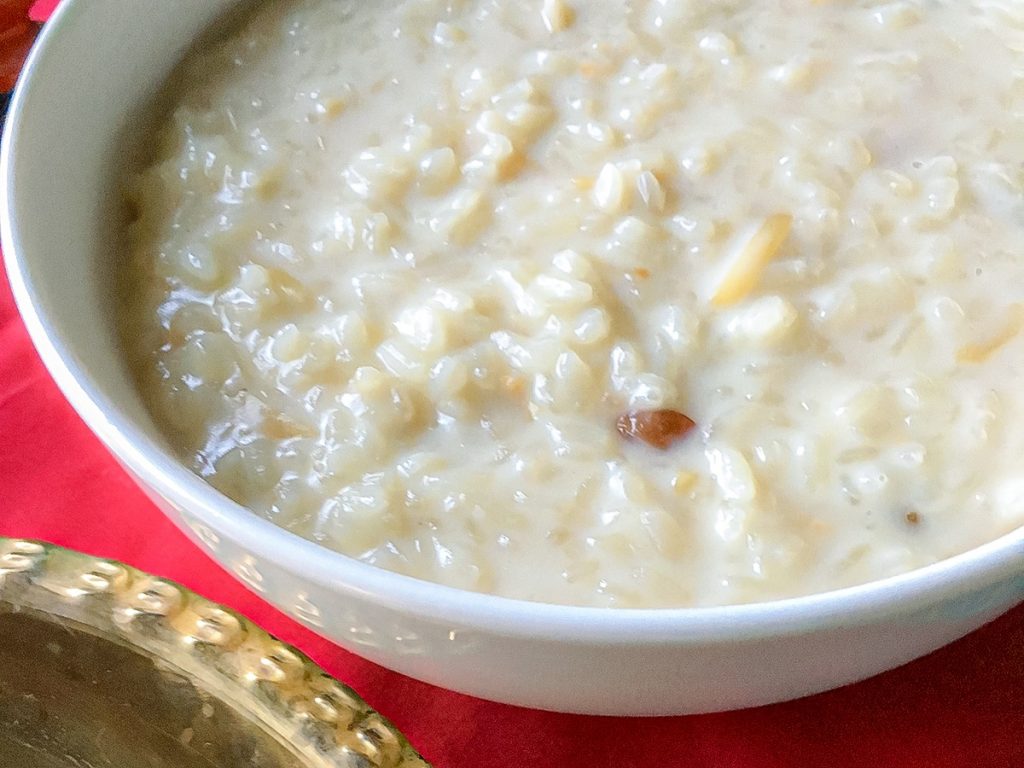 Milk and rice pudding with nuts and sultanas, kheer is also a mainstay sweet made as an offering during Shivratri.
During prayers, most Hindus will refrain from eating meat. Most families will go on a complete vegetarian diet and make a variety of food and snacks to celebrate Shivratri. Apart from blessed offerings, devotees choose to break their 'salt fast' with all sorts of vegetarian dishes such as dhal, roti, samosa, sauteed vegetables (bhindi, choraiya bhaji) and more.